The Unmatched VigRX® Oil Formula
Why does VigRX® Oil work so much better than competing products?
Aside from having the correct formulation, the most important factor in producing results is the quality of the ingredients. The ingredients in VigRX® Oil are the freshest and finest ingredients available. That's why no other topical performance enhancer can compare to VigRX® Oil.
What's in VigRX® Oil, and how does it work?
The VigRX® Oil formula has been scientifically engineered for maximum possible results. We did our homework to create this one of a kind formula. It includes scientifically tested, potent aphrodisiac herbal concentrates from China, Europe and South America.
This precise blending of herbs form a powerfully effective combination guaranteed to stimulate sexual activity, maintain a firm erection and increase sexual pleasure. While the benefits of all of these ingredients have been known for centuries, it's important to know that clinical studies have backed up these benefits.
Our proven ingredients include:
Ginkgo Biloba Leaf
(Ginkgoaceae)
Ginkgo has been shown to be nutritional support for mental alertness, enhanced vitality level, circulatory health and blood vessel health.
Like Cuscuta, Gingko Biloba increases vascular blood flow- resulting in improved erections. Studies have suggested that Gingko biloba works by promoting smooth muscle relaxation in the corpus cavernosum. In the last 30 years, more that 300 studies have given clinical evidence that Ginkgo prevents and benefits many problems throughout the entire body.
Ginkgo improves peripheral circulation, oxygenation, and increases blood flow to the genitals to improve sexual function and the power of an erection. In a recent scientific study, 78% of men with non-medically caused impotence problems reported significant improvement – significantly, with no side effects.
Asian Red Ginseng
(Panax Ginseng)
Sometimes called 'Korean Red Ginseng', evidence suggest Asian Red Ginseng can help boost energy and stoke the sex drive. A Korean study validates this. It found Korean Red Ginseng was an effective natural option for men who previously struggled with erection difficulties.
Used to address erectile challenges not caused by underlying medical issues, Ginseng helps stabilize blood pressure and is of particular interest for its ability to rejuvenate the body.
L-Arginine
A critical amino acid that the body uses to make nitric oxide, which dilates the blood vessels and increases blood flow to the penis for enhanced erection hardness and improved orgasm quality.
Butyrospermum Parkii
(Shea Butter)
Shea butter is a lipid extracted from the nut of the African shea tree. It's more than just a moisturizer, it also provides key anti-inflammatory and anti-aging nutrients.
Aloe Barbadensis Leaf Extract
(Aloe Barbadensis)
A cactus-like plant that grows in hot, dry climates, Aloe Barbadensis improves blood circulation, which is beneficial for stronger erections.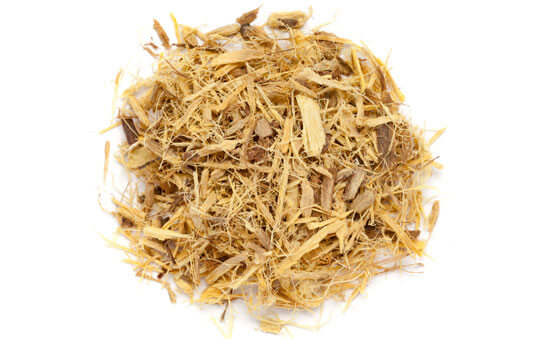 Licorice root extract
(Glycyrrhiza Glabra)
Used by many cultures, the properties of licorice root are prized for overall health. It can increase free testosterone levels and has been used to boost physical stamina.
The Complete VigRX Oil® Formulation:
Water (Aqua)
Propylene glycol
Sorbitol
Propanediol
lsoceteth-20
L-Arginine
Aloe barbadensis Leaf Juice
Butyrospermum parkii
Menthol
Glycyrrhiza glabra (Licorice) Root Extract
Cinnamomum zeylancium Bark Extract
Panax Ginseng Root
Extract
Rubus idaeus(Raspberry) Fruit Extract
Ginkgo Biloba Leaf Extract
Paeonai Albiflora Root Extract
Dioscurea villosa (Wild Yam) Root Extract
Cimifuga Racemosa Root Extract
Angelica Polymorpha Sinensis Extract
Lepidium Meyenii
Turnera Aphrodisiaca Extract
Sodium Acrylates C10-30 Alkyl Acrylate Crosspolymer
Caramel
Hydroxyethylcellulose
Phenoxyethanol
Ethylhexylglycerin
All these ingredients go to work directly within the male genitalia, with effects on hormonal levels, blood flow and the responsive cells of the penis.